About Us
Our Company
Battle Creek Mutual Insurance was formed back in 1892 as a hometown insurance company with roots deeply planted in Nebraska and the philosophy, if you do the right thing for your customers, the business and customer would both grow and prosper. Better together!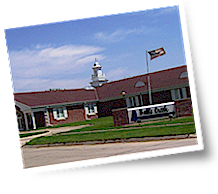 Today, Battle Creek Mutual Insurance Company is now affiliated with Nodak Insurance Company, recognized as one of the top 50 property/casualty companies in the nation by the The Ward Group. and a member of the Nodak Insurance Group of companies. Both Battle Creek Mutual and Nodak Insurance Company have been friends to the rural community for several generations. Battle Creek's financial strength is rated A(Excellent) by A.M. Best. The neighborhood is a little bigger, the services are more sophisticated, but the philosophy is still the same.
Battle Creek Mutual Insurance Company serves Nebraska residents with agents strategically located throughout the state. Through trusted independent agents, we provide Autos, Home, Farm/Ranch, and Excess Liability.