Our Company
Battle Creek Mutual Insurance was formed back in 1892 as a hometown insurance company with roots deeply planted in Nebraska and the philosophy, if you do the right thing for your customers, the business and customer would both grow and prosper. Better together!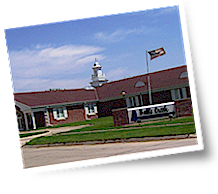 Today, Battle Creek Mutual Insurance Company is now affiliated with Nodak Insurance Company and a member of the Nodak Insurance Group of companies. Both Battle Creek Mutual and Nodak Insurance Company have been friends to the rural community for several generations. Battle Creek's financial strength is rated A(Excellent) by A.M. Best. The neighborhood is a little bigger, the services are more sophisticated, but the philosophy is still the same.
Battle Creek Mutual Insurance Company serves Nebraska residents with agents strategically located throughout the state. Through trusted independent agents, we provide Autos, Home, Farm/Ranch, and Excess Liability.
Plan of Conversion
The Board of Directors of Battle Creek Mutual Insurance Company has adopted a Plan of Mutual Property and Casualty Insurance Company Conversion, and the North Dakota Insurance Commissioner has approved the Plan. Upon conversion, Battle Creek Insurance Company would be wholly-owned by Nodak Insurance Company, which currently has effective control of the Company. Both companies are part of the Nodak Insurance Group. This Plan to convert the Company from a mutual company to a stock company will require approval from the policyholders of the Company.
Please refer to the documents below for more information about the Special Meeting and the Plan of Conversion, including the Company's reasons for the conversion and the impacts to policyholders.
Documents


Proxy Voting now open:
Click here to vote